INTEGRATED BUSINESS PLANNING
Transform the format, improve the accuracy, relevance, and timeliness of financial plans, budgets, and reports.
Accurate and timely financial information is critical not only for the health and survival of any business, but also for timely compliance with reporting requirements supported by auditable data. These can be corporate reports, management reports, regulatory reports or reports for shareholders.
Organizations must leave behind the headaches of the traditional budgeting process, mostly based on Microsoft Excel, exercises that add little or no real value to the business, requiring operational time to manage data, review consolidations and prepare reports. That process implies a very low level of time spent on analysis, with little or no ability to prepare scenarios. This is a limitation that a significant number of companies face.
Integrated planning and budgeting services depend on the type of industry and the needs of each organization, but in general they are made up of the following components:
Demand plan
Collaborative Preparation of the Demand Plan
Gross Margin
Financial Planning and Expense Budget
Capital Expenditure Budget
Human Resources Budget
Financial Consolidation and Reporting
We work hand-in-hand with the organization's planning team to design, configure and automate the entire budget flow so that the team responsible for the planning process can focus on activities that add value to the business such as analysis of results, creation of scenarios, introduction of independent and economic variables to assess impact, prepare forecasts and rolling forecasts, as well as become facilitators to collaborate with business units and take advantage of the knowledge behind the data.
Integrated business planning benefits

Forecasting: An Important Component for Comprehensive Planning
In the following video, you'll discover how you can better plan for the future with a fast, configurable, and open forecasting solution that enables you to automatically produce large numbers of reliable forecasts using time series and machine learning techniques.
Forecasting:  other benefits
Typical business pains
These are some of the pains or symptoms that organizations face in relation to the planning and budgeting process.
An Initiative for Profitability Rolling Forecast in your organization based on Integrated Business Planning
The following diagram outlines a possible evolution of the Profitability Rolling Forecast Initiative for your organization, starting from an automated model of Integrated Planning and Budgeting. At BiCon we design the evolution of the Initiative that best suits the pain, needs and reality of your organization.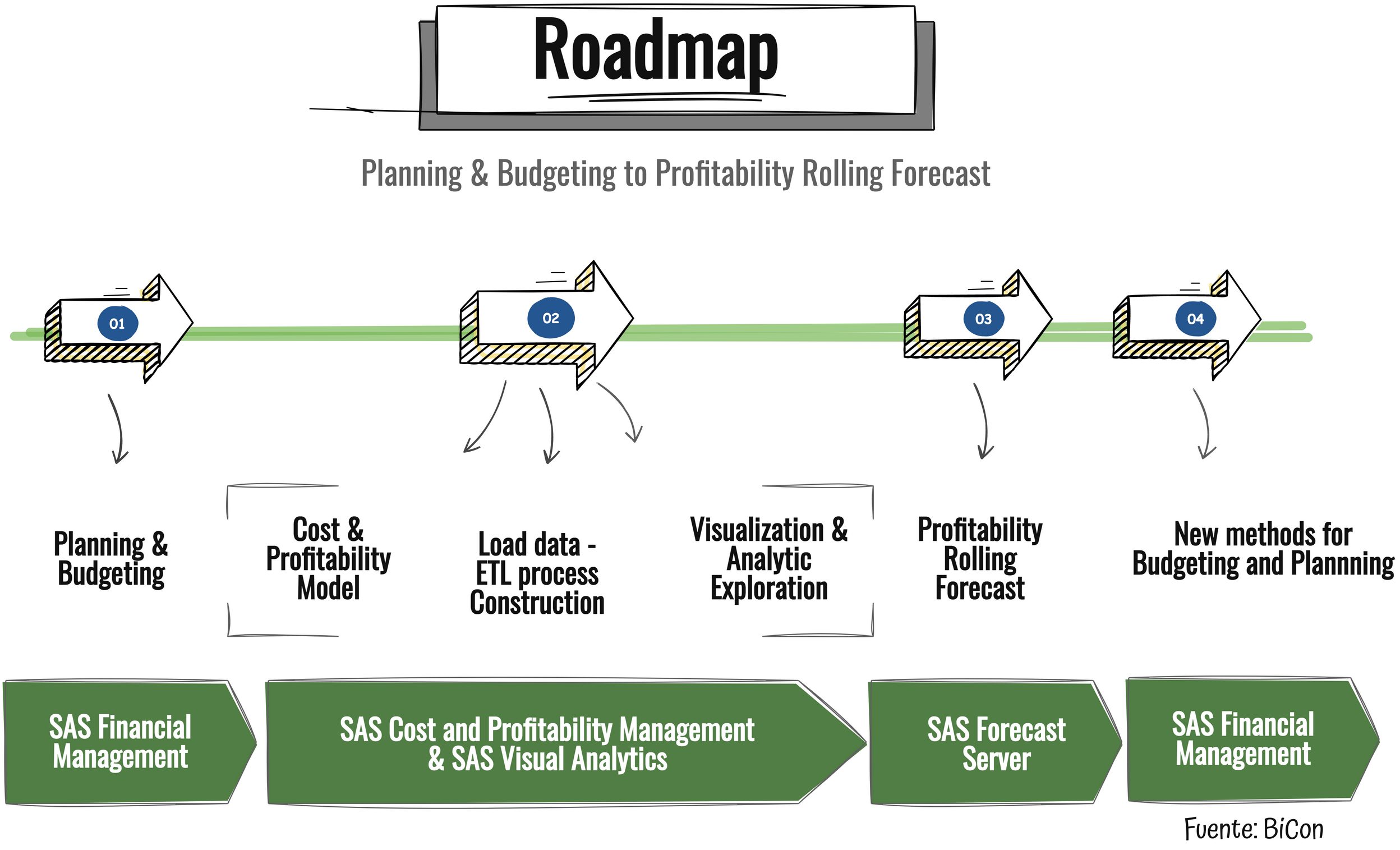 Fill out the form to schedule a meeting and we will show you how your business can benefit from the Integrated Business Planning.